For bol.com we are responsible for the complete online (display) campaign during the Christmas period. The mix of banners, rich media and video is again a perfect combination in this campaign.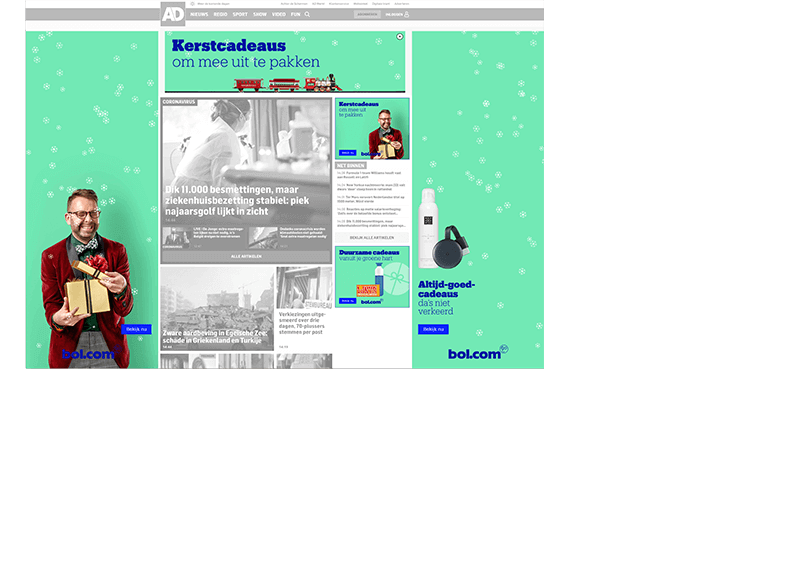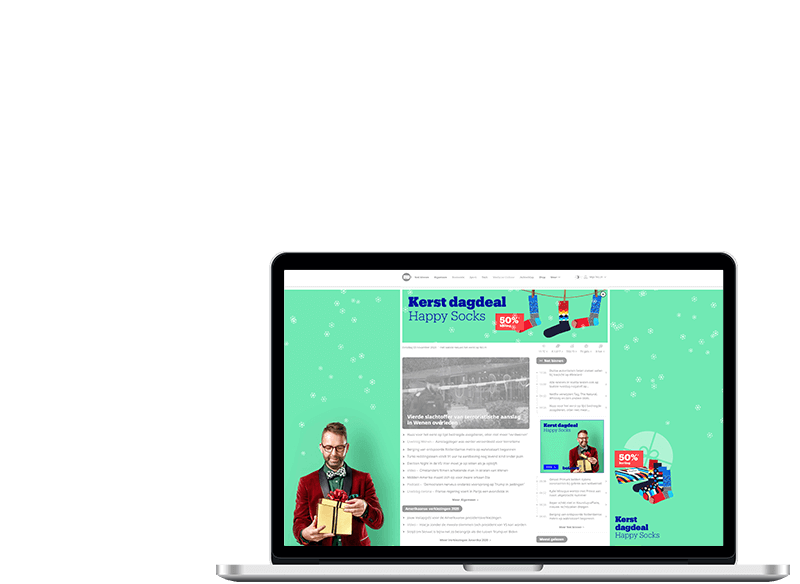 For this campaign we produce many different types of creations, completely in line with the style of the campaign and the TV commercial. Because the material was already known to us and we had already devised a specific animation, we were able to quickly switch through to translate this into other types of expressions.
With these large formats on desktop, we can certainly grab the attention of visitors. The best deals of this Christmas come through various HPTOs.
An important part of the campaign takes place on mobile. To create extra impact, we use the scroll position of the banner with the frame scroller. The animation changes as you scroll.