Every year on April 27 there is a big party… you have a chance to win € 250,000 per year, for twenty years! Through these cheerful online expressions we grab the attention and we already organize a party a few days before King's Day.
In addition to HTML5 creations, the campaign also consists of rich media expressions, video material and individual materials specially made for on-site campaigns.
A party is already being celebrated within these creatives. The prizes pop right off your screen and you even get the opportunity to put together your own lottery tickets.
This takeover is specially made for Home. The party elements jump off your screen and move as you scroll down. Our takeovers are extra powerful because they work perfectly on all resolutions. Do you want to see this in action? Then scale your browser window to the craziest proportions and see the magic!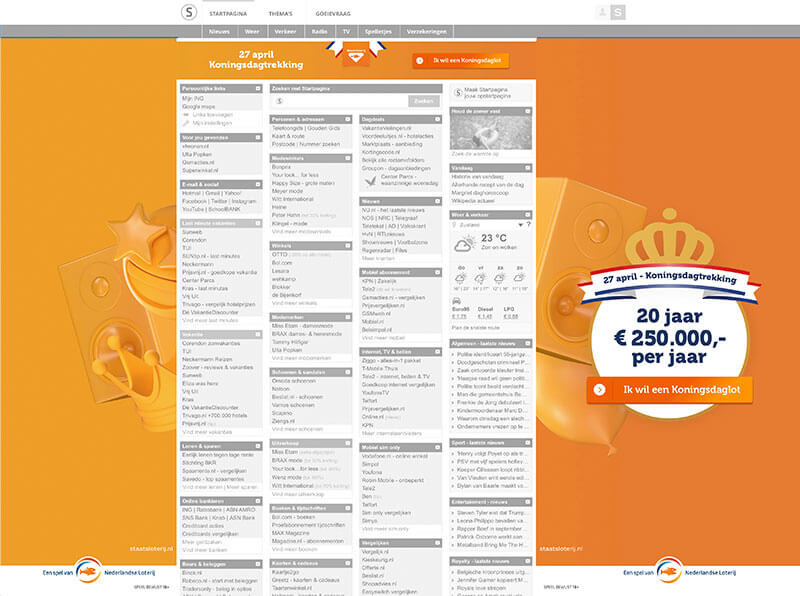 This high impact format displays the proposition with full attention on all mobile screens. We grab the attention by making all party emoticons react based on the scroll position.